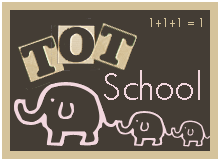 Not much schooling this week. I'm hoping to ease back into our
workbox
routine. Joshua loves doing workbooks and projects so much that he asks to do them! I made him one of
Carissa's Tot Books.
I know I'm going to have make more of those soon! He loves it!
We have a Wii and Joshua always wants to play it but it is more work than fun, if you know what I mean. I let him try bowling this week and he liked it a lot. It is definitely helping his hand/eye/tv coordination. I put in Mario Kart for him to try out and hit the jackpot! He loves it and does really well with it. We bought him the steering wheel and now he loves it even more.
This is a goofy one, playing outside.
And some spontaneous water play, thanks to the sprinklers being off the normal schedule.